restaurant/spa
レストラン
Japanese, Western, Chinese and halal meals can be provided at your request. Enjoy our meals and atmosphere for your special occasion.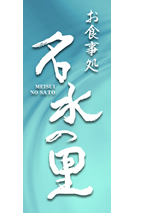 Our popular restaurant is designed as an old Japanese house style for providing a nostalgic atmosphere. We use rich spring water in each of our meals. You can enjoy local rice wine "Sake", from a wide range of areas in Japan.


Enjoy your favorite drink with relaxing music and warm hospitality. You can trace amazing memories of your trip,
plan your next adventurous trip or just listen to the whisper of your spirit…..
営業時間
スパ
Relax your body, mind and spirit in our natural hot springs SPA.
You can feel the positive effect of Radiation Hormesis to improve your health condition.



Enjoy the classical ambience of a Japanese old house
designed spa that brings you deep relaxation
Sauna


The lactic acid bacilli bath gives you smooth skin
and refreshment.
Also enjoy the outside bath and Hot Rock Spa.
Sauna, Outside bath, Hot Rock Spa


Receiving a massage after taking a bath is very effective for body relaxation.Our experienced therapist will help improve your condition during your stay in the hotel. You can enjoy an aroma foot bath with 100% pure essential
oil while receiving a neck and shoulder massage.
【Treatment Menu】
●Manipulative Therapy: 5500yen for 60min, 4500yen for 45min, 3000yen for 30min
●Reflexology: 2500yen for 25min (using sweet almond oil)
●Quick massage: 1500yen for 10min (with aroma foot bath service)
●Relaxation capsule: 2000yen for 25min
※discount is available for combination treatment